Weddings at Sheraton Bali Kuta Resort
Your wedding day is truly an unforgettable occasion, a day which is uniquely yours. Celebrate your nuptials at Bali's most romantic spots with a tropical sunset, stunning views of the Indian Ocean and the fresh ocean breeze.
Choose from a variety of venues, each offering a unique and dreamy set up for your once-in-a-lifetime wedding. Our lush courtyard, Bene rooftop, Presidential Suite patio or the elegant 700 sqm Sahid Ballroom await to become the backdrop for your special day. At each outdoor wedding venue, expect nothing less than uninterrupted views of Kuta beach and the ocean beyond bringing serenity to your wedding ceremony.
Browse through our wedding brochure and connect with our professionals to craft your dream wedding. Whether you want an intimate wedding with your nearest and dearest or a grand large-scale wedding, we have the right package to suit your desires. Simply envision it, and our professionals will put together a custom wedding package tailored to you.
Your guests will have a myriad of options available at their footsteps. A luxurious shopping destination–Beachwalk, amazing vibrant nightlife within walking distance, surf the wave of Kuta beach, a whole range activity and facilities for kid's and teenagers, to engage in fun with family or to reconnect with friends around the world.
Bene Rooftop
An exclusive ocean front venue perched high above the Indian Ocean with an astounding sunset view, making it the most romantic venue in Kuta. Popular for wedding ceremonies and sunset cocktail receptions, Bene rooftop can accommodate up to 40 guests.
Wedding Ceremony: maximum party of 40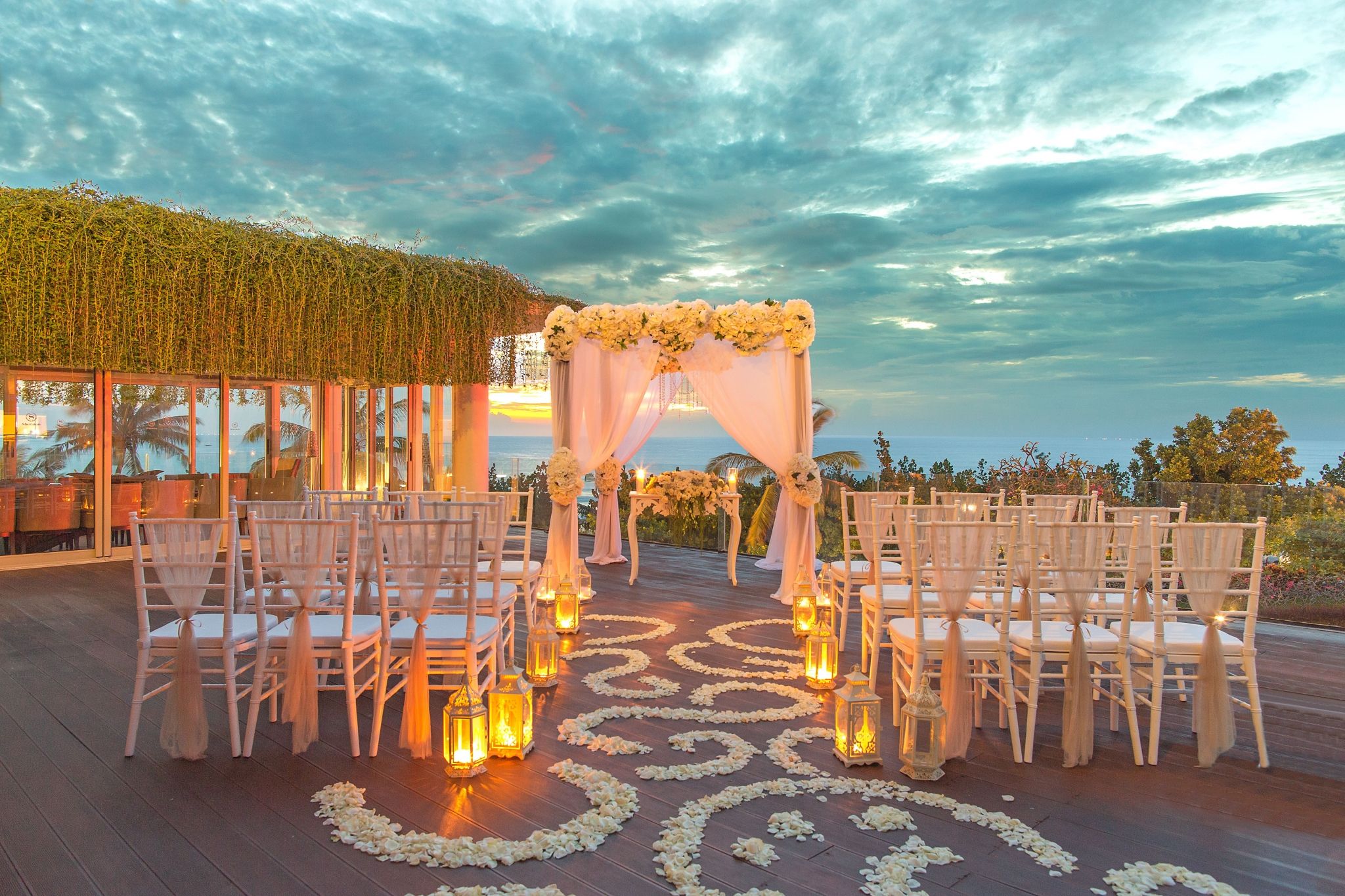 Presidential Suite
Tie the knot in style in our luxurious two-storey suite with a modern Balinese interior. The spacious retreat features an infinity view of the Indian Ocean from your private patio, inspires the perfect backdrop for a romantic wedding reception venue at sundown. A separate dining room and a spacious living room allow your guests to mingle after the ceremony for cocktails or a small dinner reception can be arranged.
This versatile space perfect for couples seeking a small, intimate wedding in an unforgettable location.
Wedding ceremony: maximum party of 30
Cocktail Reception: maximum party of 30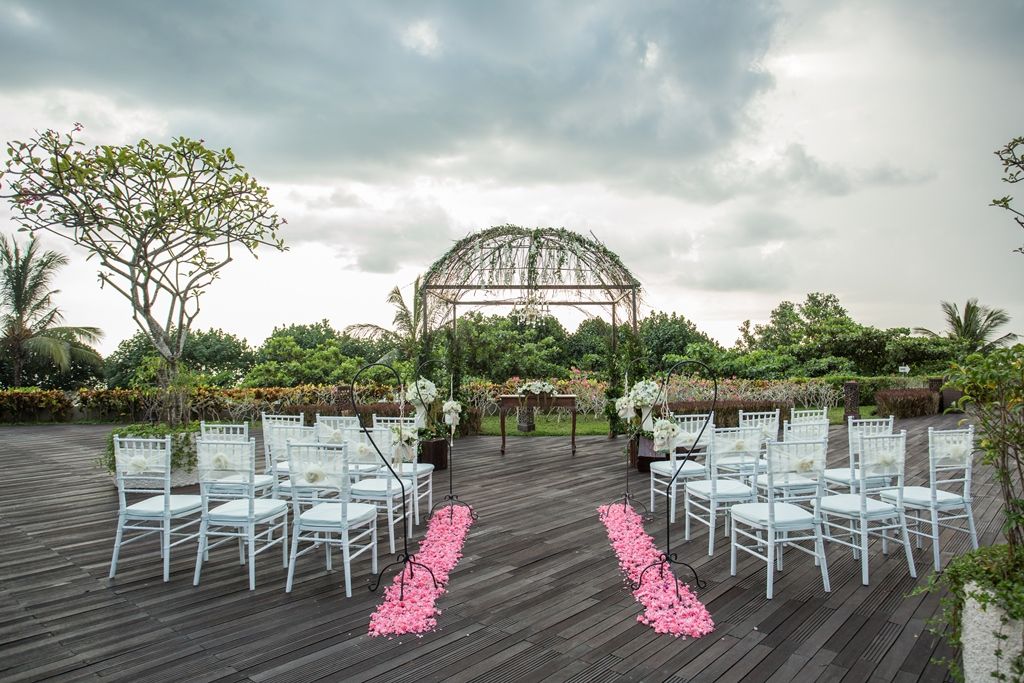 North Courtyard
Set against the background of lush garden surroundings, relish in the swaying sea breezes of Kuta Beach. It is the perfect venue to cater for outdoor ceremonies or dinner under the stars with its naturally beautiful surroundings. Opt for the sustainable tropical flower arch to celebrate your nuptials.
Wedding Ceremony: maximum party of 80
Cocktail Reception: maximum party of 100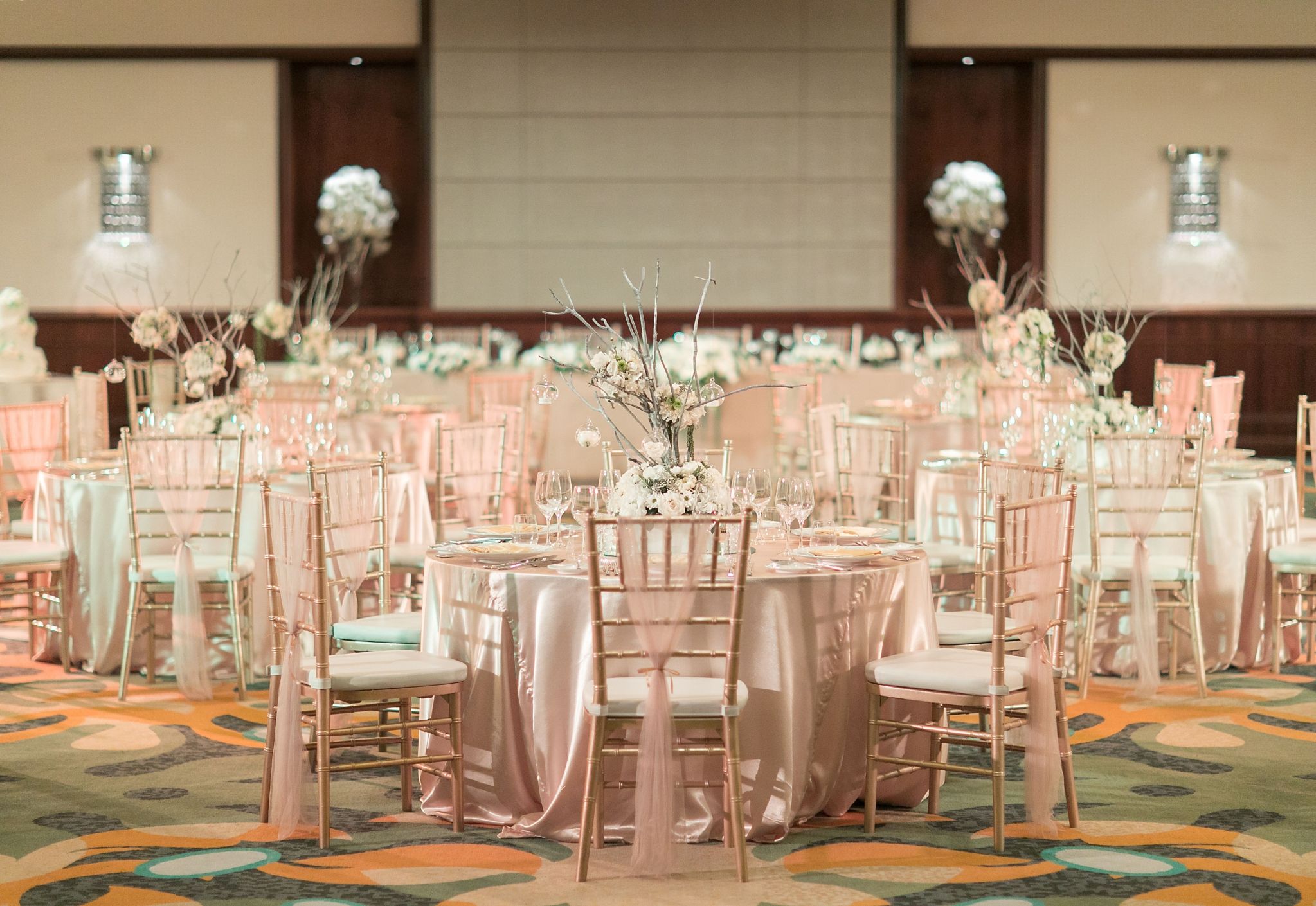 Sahid Ballroom
Dress up and stage your wedding day in the elegantly designed Sahid Ballroom, spanning over 700 sqm in size, it can also accommodate a large stage for entertainment. A purpose build space that can be divisible to 2 sections, makes planning your big day flexible. The Sahid Ballroom is also fronted by an expansive foyer area, perfect to host a cocktail reception prior to the dinner.
Wedding Ceremony: maximum party of 400
Cocktail Reception: maximum party of 400
Dinner: maximum party of 400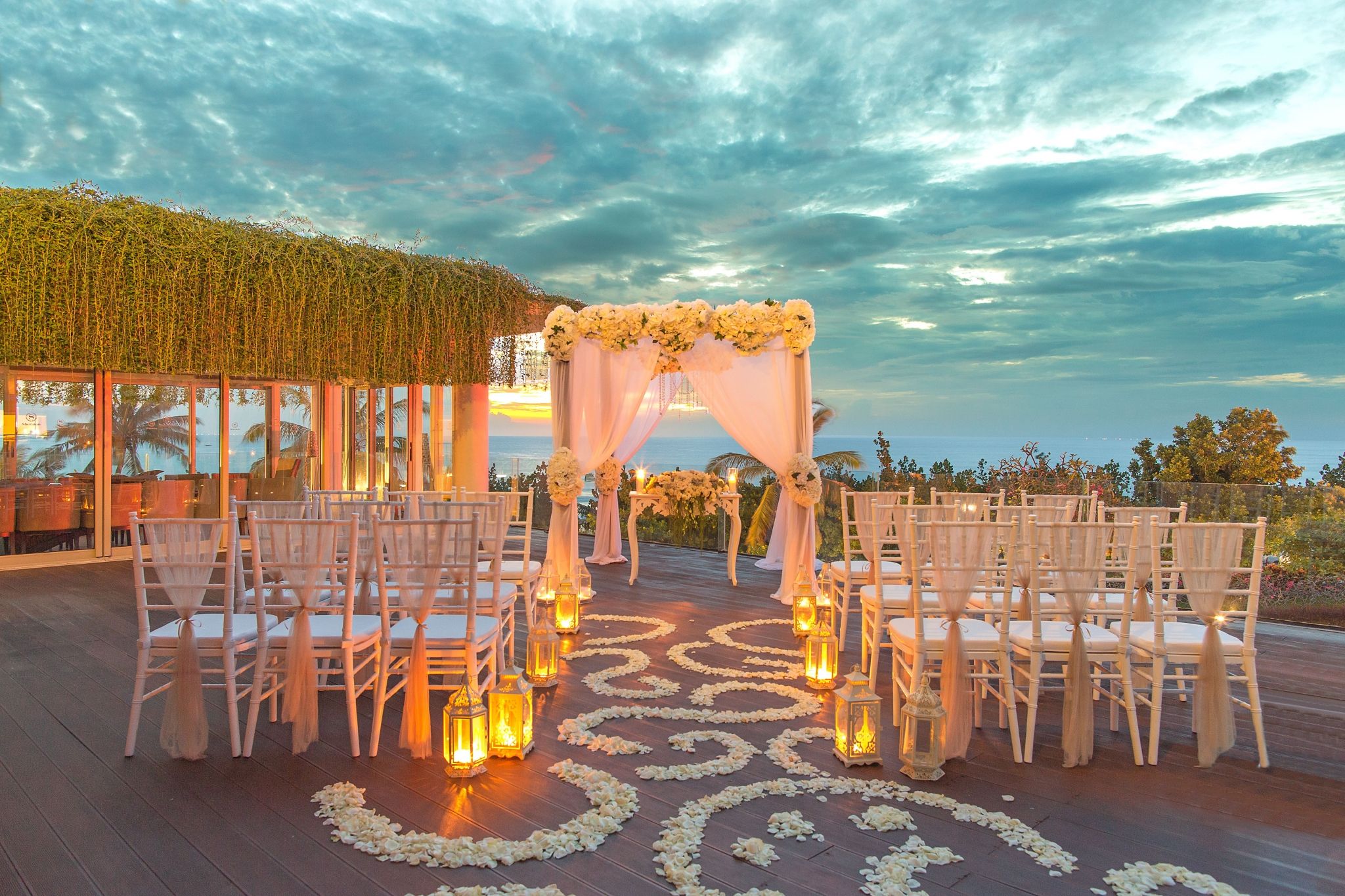 SUNSET INTIMATE WEDDING
A versatile venue at the duplex Presidential Suite allows flexibility of a reception and a celebratory dinner in one space. Includes floral arrangements, a personal wedding assistant to cater to your needs and a night stay at the luxurious suite with in-room breakfast and a pampering spa session to complete the celebration.