Recline in the Tranquility of Kuta Beach at The Lounge
Welcome to Sheraton Bali Kuta Resort's lounge bar, where contemporary elegance meets natural beauty. Overlooking Kuta beach and the Indian ocean, you are invited to sit back and relax on our plush sofas, drink in hand, as you enjoy views of the stunning sunset. Choose from our award-winning afternoon tea or take your pick from our selection of cocktails with a Balinese twist. The Lounge offers some delicious local and international snacks to complete your relaxing afternoon overlooking the beach.
In 2015, our high tea, Fashion A to Tea was honored with the Gold Medal at the Dilmah Real High Tea Challenge Indonesia where we competed with 22 other resorts and hotels at the national event for the opportunity to represent Indonesia this summer in Sri Lanka.
Experience the award-winning high tea, complete with pastries and bite-sized savory snacks, to complement your heart-warming tea, or spice up your evening with a taste of our vibrant cocktails at Sheraton Bali Kuta Resort's The Lounge.

Current Offers for The Lounge: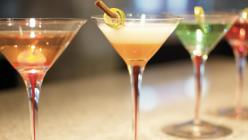 Gin Tonic Next Level
Personalize a gin & tonic with your favorite enhancer and bring it to the next level with our home-made gin infusions. Whatever your choice, one glass will never be enough.
Paired: Inspired Ingredients, Expertly Matched
Inspired by global cuisine, worldwide tradition and local culture, Paired couples distinctive flavors to create unexpected taste sensations. We challenge our guests to break the rules and dine differently. Join us in The Lounge for an innovative, exciting and entirely unique dining experience.
CLICK HERE for the current offers.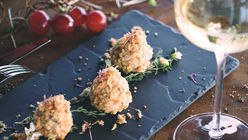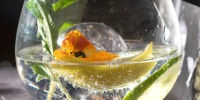 Biggest Selection Of Spirits This Side Of Bali
Introducing over 100 gins, rums, tequila's, vodka's and whisky's, now every nook and cranny in the bar is filled with drinking history. No matter what your favorite spirit is, you will always find a favorite or experience something you've never had before.
For more information, please call (62)(361) 846 5555 or click here to make a reservation. Reservations should be made at least 4 hours in advance. For bookings closer than 4 hours to the reservation time, please contact the hotel through telephone: (62)(361) 846 5555.