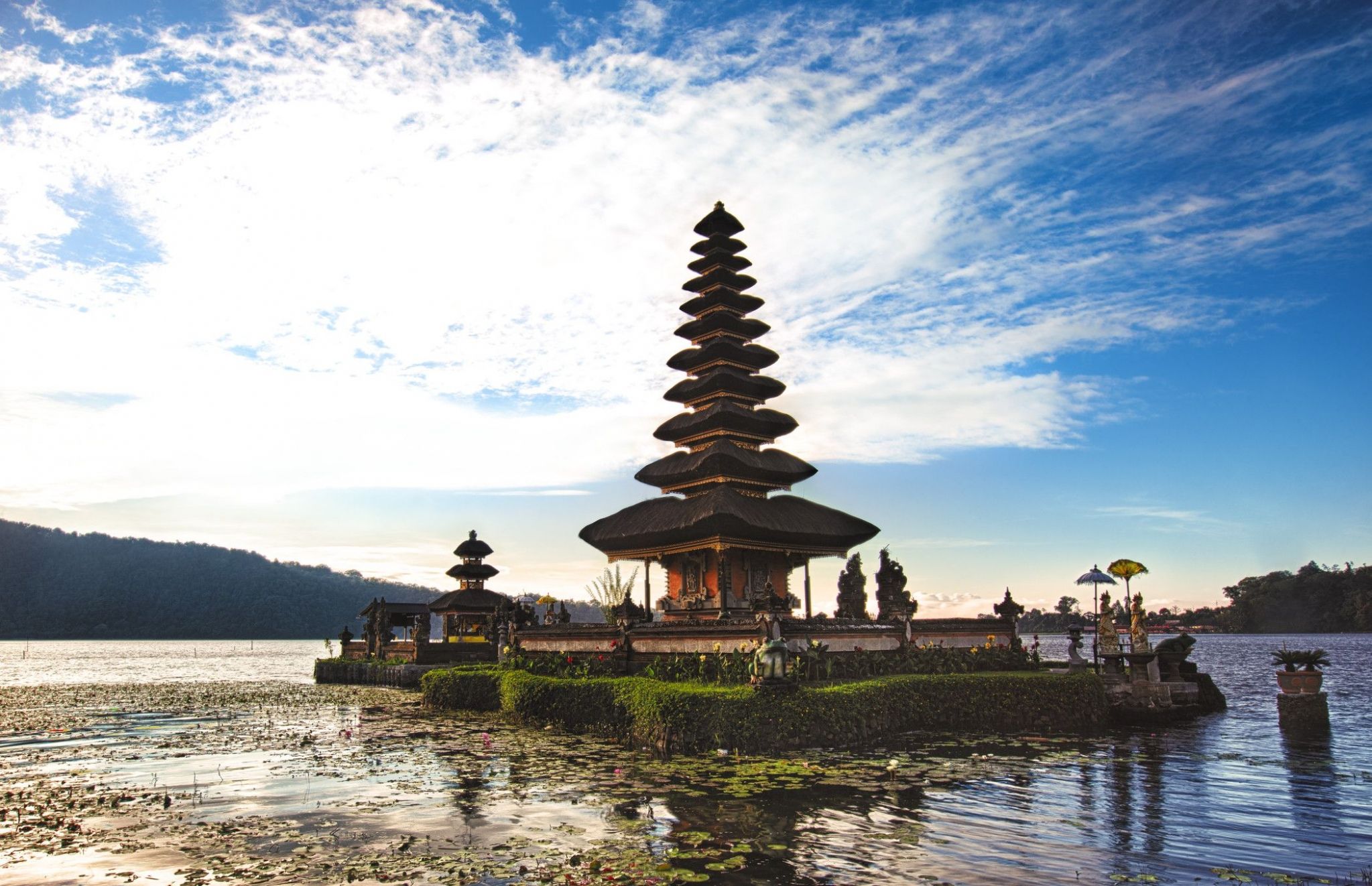 Bali is known as the "Island of a Thousand Temples" and there are several temples not to be missed, although it will be hard to visit them all in one day. Here are some recommendations on the temples that are well worth seeing when exploring the many tourist attractions in Bali.
When visiting temples please respect the local customs. Wearing appropriate attire is encouraged, and if you wear long pants or a long skirt you will need a sash tied around the waist. If you are wearing shorts you will need a sarong. Most of the temples will hire out these items of clothing which can be worn during your time at the sacred sites.
Please contact our Concierge at (62)(361) 8465555 should you need any further assistance for getting around.
Pura Luhur Uluwatu

Pura Luhur Uluwatu was built in the 11th century. This cliff top temple is one of the island's most spectacular temples, overlooking the surf at Uluwatu. During traditional ceremonies and celebrations such as Galungan Day, people from all over the island travel here to worship.

Pura Ulun Danu

Pura Ulun Danu Bratan or Pura Bratan is the second most important temple in Bali after Mother Temple Besakih. The temple was built in 1926 and is dedicated to the worship of the goddess of lakes and rivers, Dewi Batari Ulun Danu.

Pura Besakih

Pura Besakih is a temple complex located in the village of Besakih on the side of Mount Agung and is known as the Mother Temple. Pura Besakih is one of the most important and holiest temples in Bali and its history dates back over 1,000 years.

Pura Tanah Lot

Tanah Lot which means "Land in the Middle of the Sea" is probably the most famous temple in Bali. The temple sits on a large offshore rock which offers a very spectacular sight especially during sunset. The Tanah Lot Temple has been a part of Balinese mythology for centuries. It is one of seven sea temples around the Balinese coast. Each of the sea temples was established within eyesight of the next to form a chain along the southwestern coast. However, the temple had significant Hindu influence as well.

Pura Taman Ayun

Taman Ayun is located in Mengwi Village and is a Royal Temple of the Mengwi Kingdom. Taman Ayun literally means "beautiful garden" and it is one of the most important temples on the island.

Tirta Empul

Tirta Empul Temple is famous for its holy waters and is where Hindu Balinese people go for purification rituals. The spring water in this temple is sacred and thought to have healing properties.