Exquisite Dining at Sheraton Bali Kuta Resort
Ocean View Dining at Kuta's Finest Restaurants
Dining at Sheraton Bali Kuta Resort in an indulgence of palate-pleasing Balinese, Italian, and international cuisines at Sheraton Bali Kuta Resort restaurants Bene, Feast, or The Lounge. Set against the backdrop of Kuta Beach and the Indian Ocean beyond, these restaurants blend contemporary luxury with beachside tranquility to create unique fine dining atmosphere.
Taste the exquisite blend of international flavors infused with local twists, delicately crafted by our team of culinary experts. Wash down the succulent delights with signature cocktails or classic drinks. Complete your experience dining at Sheraton Bali Kuta Resort with a table facing the beach, placing you and your loved one in the best seats to enjoy the star-studded night sky.
For reservations, please contact us by phone (62) (361) 846 5555 or by email on restaurants.balikuta@sheraton.com
Our light-hearted Italian speciality restaurant Bene introduces authentic, honest Italian cuisine with a family sharing concept in mind. Choose from over 60 fine Italian wines and a variety of Italian sodas, cocktails and infused grappas.
| | |
| --- | --- |
| Cuisine: | Italian |
| Attire: | Resort Casual |
| Hours: | 10 a.m. until 10.30 p.m. |
| Atmosphere: | Upbeat ocean front restaurant |
| Setting: | Direct access to poolside on level 1 or stunning ocean view at level 2 |
The open kitchens and the live-action food stations display an abundance of fresh ingredients and authentic global cuisines. Signature martinis and outdoor lounges create an informal and relaxed atmosphere.
| | |
| --- | --- |
| Cuisine: | Global Cuisine |
| Attire: | Resort Casual |
| Hours: | 6.30 a.m. until 12 a.m. |
| Atmosphere: | Bright lively and contemporary |
| Setting: | Air conditioning and open air; direct access to beachwalk |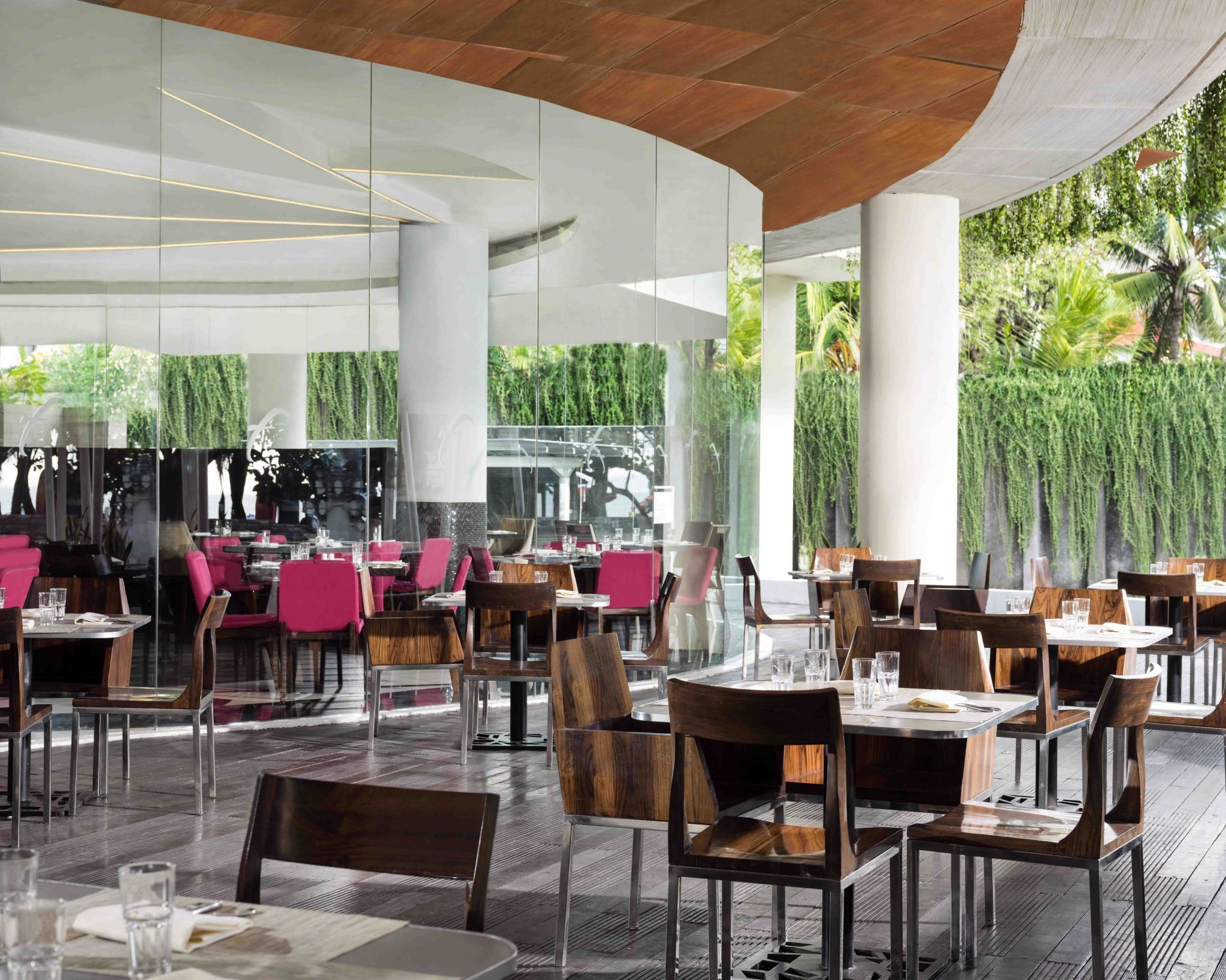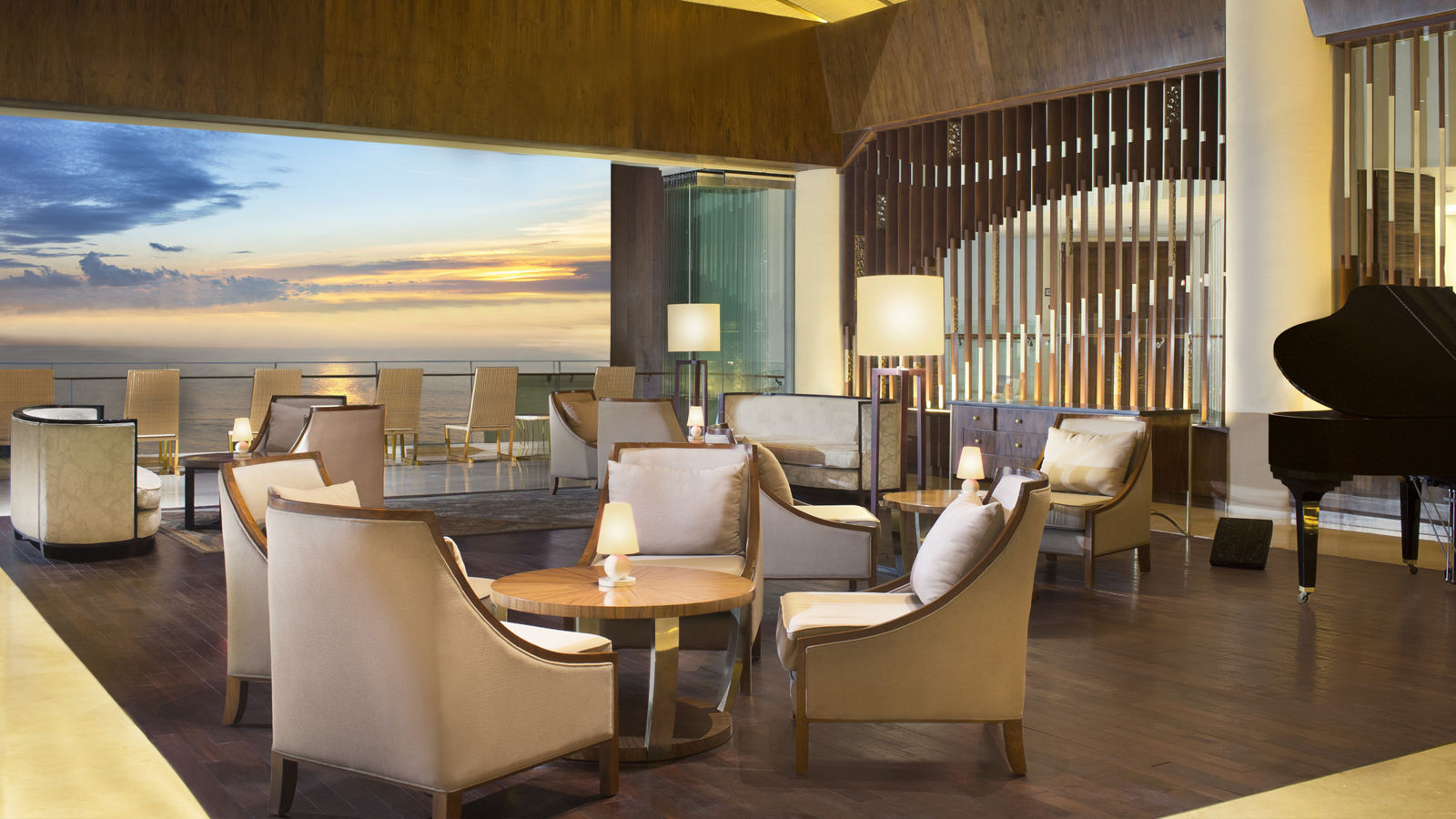 Full frontal portrait ocean view and plush sofas. Feel the Indian Ocean breeze and enjoy the renowed Kuta sunset, just the place to enjoy Kuta inspired cocktails.
| | |
| --- | --- |
| Cuisine: | International |
| Attire: | Resort Casual |
| Hours: | 9 a.m. until 1 a.m. |
| Atmosphere: | Warm and contemporary set up |
| Setting: | Open air venue with breathtaking view over the Indian Ocean |